I've had the opportunity to work with some amazing brands.
Creator of quality designs and thinker of fresh ideas.
Jared Hardwick is a passionate design leader with a mission to craft memorable brands and create unique experiences that deliver results.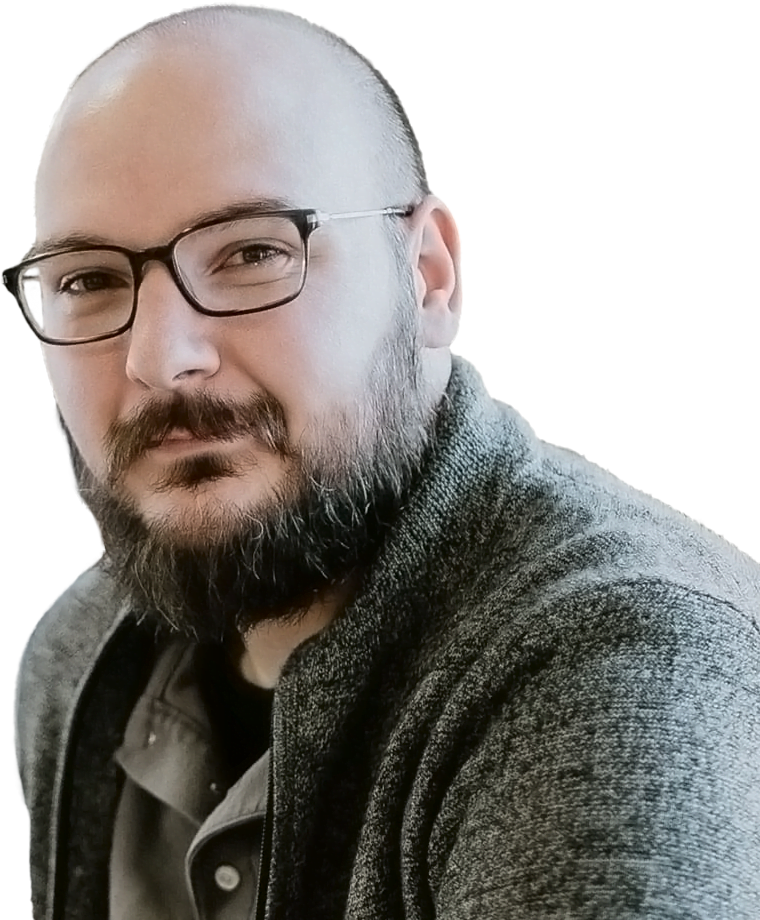 Are you feeling like your brand doesn't stand out? I can help.
"Jared is truly an asset to our team. He is creative, responsive and translates our vision well- even when I do a poor job of explaining it! Always gracious with feedback, thinks outside the box and is great at really adapting a brand's vision visually."

Valerie Leary

Senior Director, Segment Marketing @ CreatorIQ
"I had the opportunity to work with Jared in an agency setting for some time. He is an excellent designer with a jovial personality and team mentality. Not only does he bring great design skills to the table, but also the personal and emotional aptitude needed to thrive in a collective environment. He will be a tremendous addition to any creative team."

Ruben J. Cabrera

Creative Director @ Westminster Theological Seminary
"I had the pleasure of working with Jared, and he truly brings an incredible amount of value to the table. With his design chops alongside his incredible ability to adapt/learn and even work on the web development side of things were impressive. He's a quick learner and is truly an asset to any team he joins."

Nick Meagher

Founder @ Icepick
"Having worked with Jared, I have a great appreciation for his design sensibilities and his ability to lead a team. He works equally well with developers and executives, and I see him as someone who understands the necessity of the proper application of User Experience and design in the development process. And he's just a nice guy; I'd like to work with him again someday."

Christian Bradford

Lead Accessibility Specialist @ Kalkomey Enterprises, LLC
"It was a real pleasure working with someone who is has such a dedication to his craft as a designer and brand creator. His ability to carefully listen, parse and thoughtfully analyze abstract ideas is a gift. He is one of the best listeners I have ever met. Jared is skilled at taking a concept and turning it into a reality on the screen. A couple other words that come to mind about Jared are Team Player. Idea Generator. Thoughtful Creative. Patient. I truly could not recommend a better designer and team mate."

London George

Project Manager @ Tiled
"Jared is loyal, adaptable, & committed to every responsibility he has. He is pragmatic, friendly, & has completely transformed Steadfast by showing dedicated excellence to not only his expertise but to every client he works with. He also genuinely cares about the people around him; a true team player! You'd be lucky to have him on your team."

Christina Wilcox

Digital Creator & Instagram Influencer
"Jared has such a great, ready to help attitude and is always eager to solve a problem, even if it means learning a new skill. An ease to work alongside of and a valuable member or leader of any team."

Bethany Brown

Owner @ Tiny Victories Floral
"It was a privilege working with Jared! He is extremely knowledgeable, creative, professional, and works well with any team. He ensures that every client receives the highest quality work and understand how important effective communication is with clients, as wells as internally with peers."

Melanie Runyan

Parent Coordinator @ Brain Balance Achievement Centers
"Jared quickly adapts to whatever task is put before him. He has the unique blend of creativity and organization that allows him to switch gears smoothly and work on several projects at the same time. He also has a great attitude and can work under pressure and deadlines."

Michael Wise

Director of Marketing & Media, Storyteller @ Intelligent Contacts
"Jared has an excellent eye for quality. He has an uncanny ability to listen to the needs of the client and accurately pull together the graphics and designs necessary."

Zachariah Huffman

Azure Network Support Engineer @ Microsoft